Auschwitz Birkenau Guided Tour - Memorial and Museum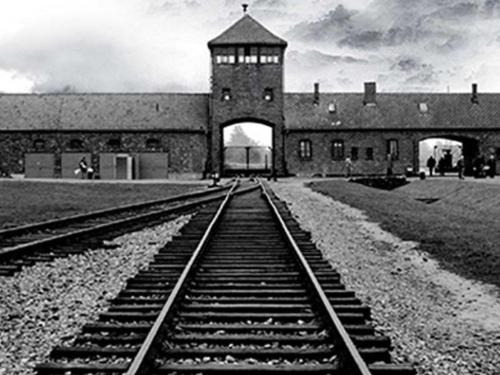 Symbol of terror, genocide and holocaust. Nazi camp created in 1940 by the Nazis in the suburbs of Auschwitz. At first the prisoners were Poles, Gypsies, prisoners of war. Later, it became the site of mass murder on European Jews as a plan for the extermination of this nation.
On the camp site are the ruins of gas chambers or barbed wire fences stretching for miles. In the museum you can see personal belongings, documents or pictures of victims.
Auschwitz Birkenau Tour reveals one of the best-known concentration camps in the world; it is a place of genocide where approximately 1.5 million people were killed during WWII. The tour includes a visit to Auschwitz I - the administrative centre of Auschwitz death camp and Auschwitz II, designed and constructed as an extermination facility. The place has remained a living monument of death.
Prices of guided tour:
Adults - 155PLN (over 25 years of age)
Students - 120PLN (16-25 years of age)
Children - 80PLN (5-15 years of age)
Baby - Free (under 5 years of age)
Wieliczka Salt Mine Tour - Guided tour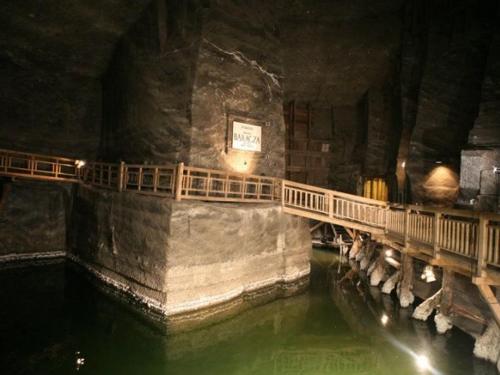 It is the only mining facility in the world that has been active since the Middle Ages.
Formerly a source of wealth and pride of Polish kings. It is now an inspiration for artists and historians on the rock of the UNESCO World Heritage Site. You can admire the salt chapels, underground lakes, countless stalactites and stalagmites. The miners themselves left behind dozens of sculptures.
For those willing, the temperature is 14 degrees there, so you should get better dressed
Salt Mine Krakow is an underground labyrinth stretched over 9 levels at 64 to 327 meters below the surface of the Earth. A labyrinth of nearly 2,400 chambers is connected with sidewalks with a total length of 245 km. It is an invaluable monument of material culture, inscribed in 1978 on the UNESCO Heritage List.
"A must see. Totally amazing place"
Prices of guided tour:
Adults - 150PLN (over 25 years of age)
Students - 120PLN (16-25 years of age)
Children - 80PLN (5-15 years of age)
Baby - Free (under 5 years of age)
Oskar Schindler's Traces Small Group Walking Tour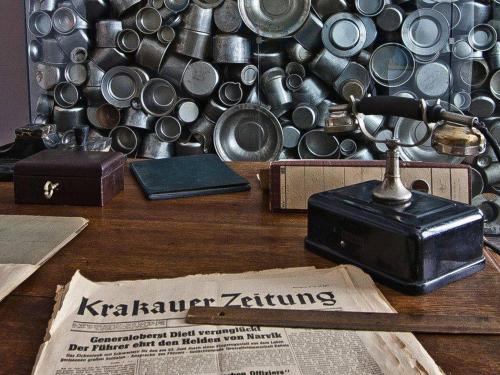 The Historical Museum of the City of Kraków is a municipal museum. Councillors of Kraków decided already in 19th century to take an effort to create city's own historical museum. The first discussions on creating museum, which could gather city's memorabilia started in the 1860's.  Is an incredible journey through WWII history. Going through places where all the events happened. Passionate guides who will tell you the real story of ordinary people that lived in Ghetto Podgórze.
Prices: 100PLN per person
Krakow Grand Tour - Small Group Walking Tour
Discover the magic Krakow with a guide. The 3-hour tour covers the essence of the beautiful and majestic city of Krakow: the Old Town and Kazimierz.The historic centre of Krakow Old Town is one of 14 places in Poland that are included on the UNESCO World Heritage Sites.
Prices:
Adults: 100PLN
Child: (5-15 years old) 60PLN
Zakopane and Tatra Mountains
The Tatras are Poland?s only alpine-type mountains, indeed forming the highest part of the huge transboundary arc that is SE Europe?s Carpathian chain.
Visitors to the Tatras largely head for Zakopane, the biggest mountain resort in Europe north of the Alps. 
Zakopane is the best gateway to the whole area. The town also abounds in varied hotels, inns, and boarding-houses, restaurants and cafes, shops and art galleries, sport facilities and nightclubs. Zakopane is a major center of winter sports of all sorts.
The townsfolk take pride in their own brand of the traditional Polish highlander culture ? Poland?s highlanders are as emblematic to other Poles as Scotland?s to the British, albeit more colorful by far.
Noteworthy is the region?s old wooden architecture.
Prices of regular tour:
Adults: 300PLN
Child: (5-15 years old) 200PLN
 
Undiscovered Krakow Bike Tour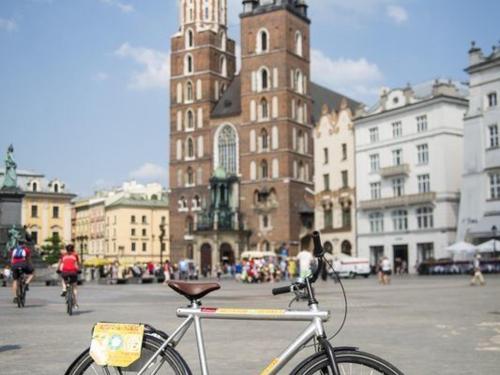 The tour is an excellent way to get an overview of the city and to get beyond the beaten paths where most visitors spend their time. Along the way, you can learn the facts, hear the legends, enjoy the view, take some great pictures, meet other travelers and get a little exercise in the process!
Price: 120PLN per person
City Sightseeing by Eco-venicle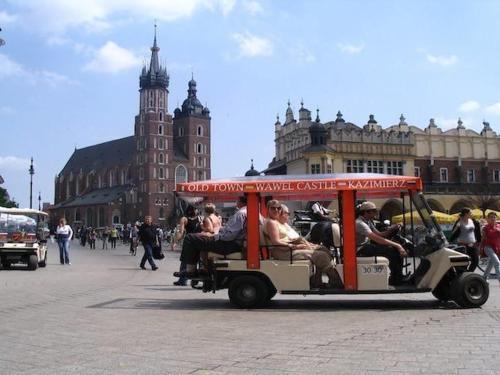 From electric vehicles you can see parts of the city that cannot be entered .Feel its royal atmosphere, while contemplating its monuments. Learn from listening to the professional audio commentary. You can stop whenever you want .
Ghost Tour - 7 Deadly Sins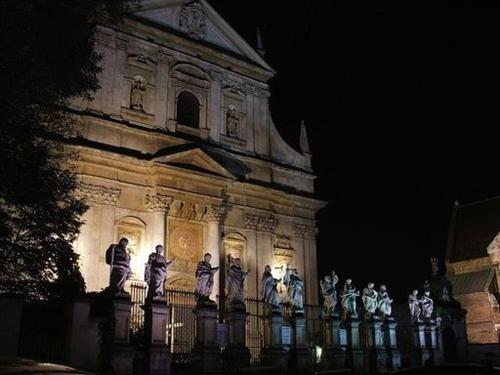 Freaky Krakow Tour If you enjoy the thrill of tasting the forbidden fruit, like travelling in times and get excited about revealing some unsolved mysteries, than this Ghost Town.Walk on the dark side. Hear blood-curdling stories of murder and mayhem
Main Market Square Underground Museum Guided Tour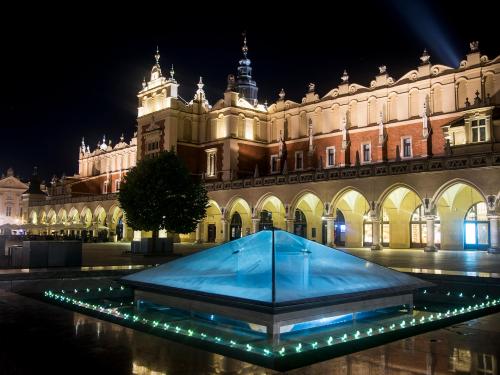 Krakow's life and history in a museum where excavations and modern technology are bound together to create a spectacle of sensations ? The Main Square Underground Museum - one of the branches of the Historical Museum of the city of Krakow.
Food tour taste of Poland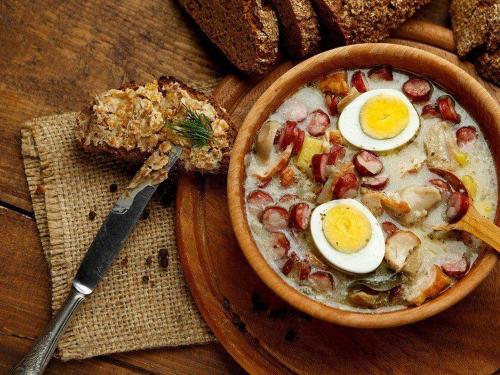 Discover a real taste of the city. Sample traditional Polish dishes and learn how to prepare them by yourself